PurchaseLoop Research:
Understanding Consumer Telecommunications Preferences
As the telecommunications industry continues to evolve, LoopMe is monitoring consumer sentiment in our UK pulse report. Using our proprietary research platform, LoopMe surveyed 19,177 consumers across the UK from 23-28 December 2022.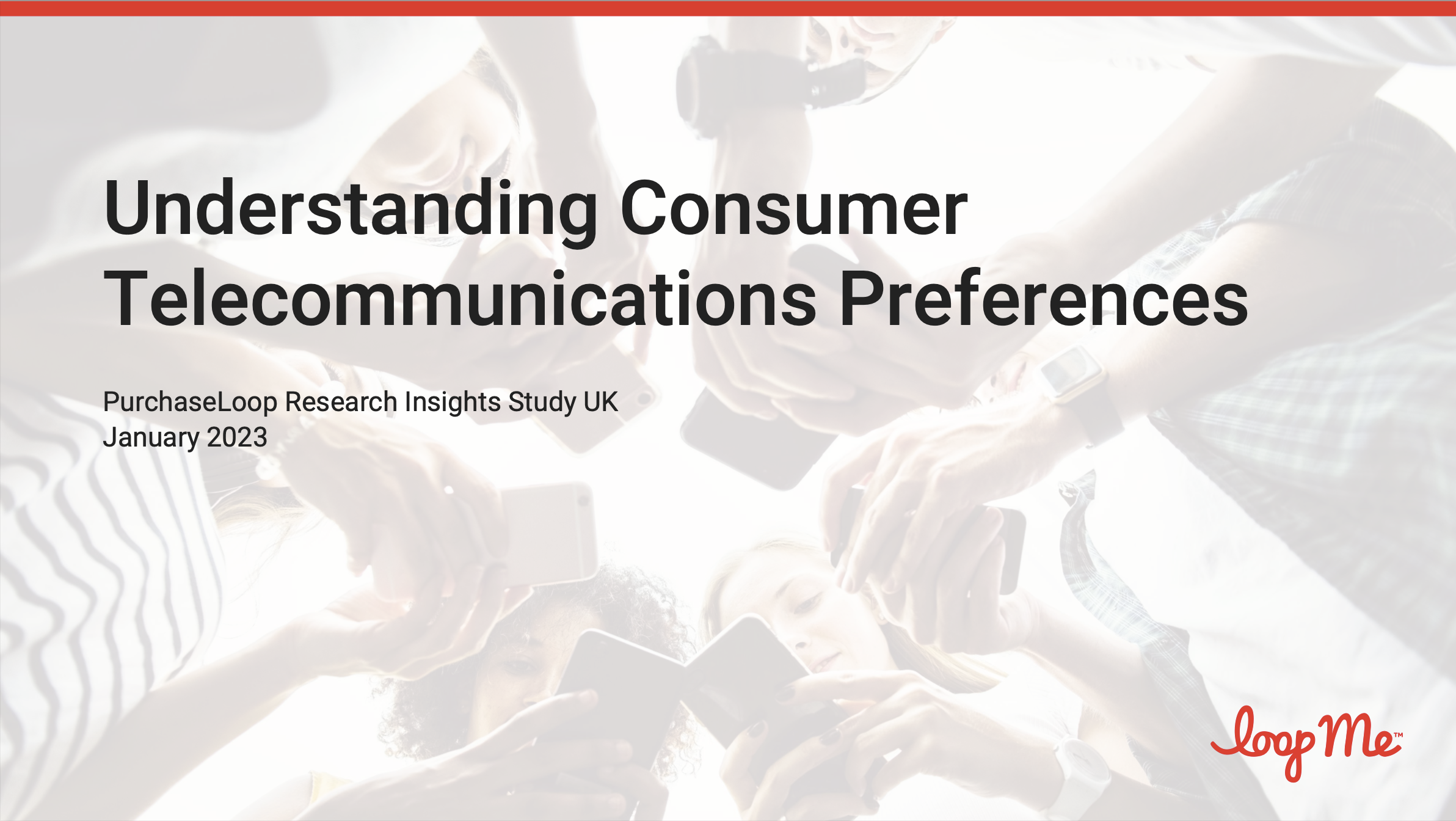 PurchaseLoop
This research was conducted using LoopMe's award-winning PurchaseLoop survey technology
We explored three key areas to understand consumer sentiment when it comes to telecommunication providers and their likelihood of changing to a new provider in the new year across mobile, broadband and TV.