PurchaseLoop Research:
Understanding Consumer Mobile Gaming Habits & Preferences
As mobile gaming continues to grow in popularity, with the number of gamers reaching 3.2 billion in 2021*, LoopMe is monitoring consumer sentiment in our UK, US and SG pulse report. Using our proprietary research platform, LoopMe surveyed 5,468 consumers across the UK, 6,192 consumers across the US and 6,680 consumers across Singapore from 13 October 2022 to 17 October 2022.
*Statista, 2022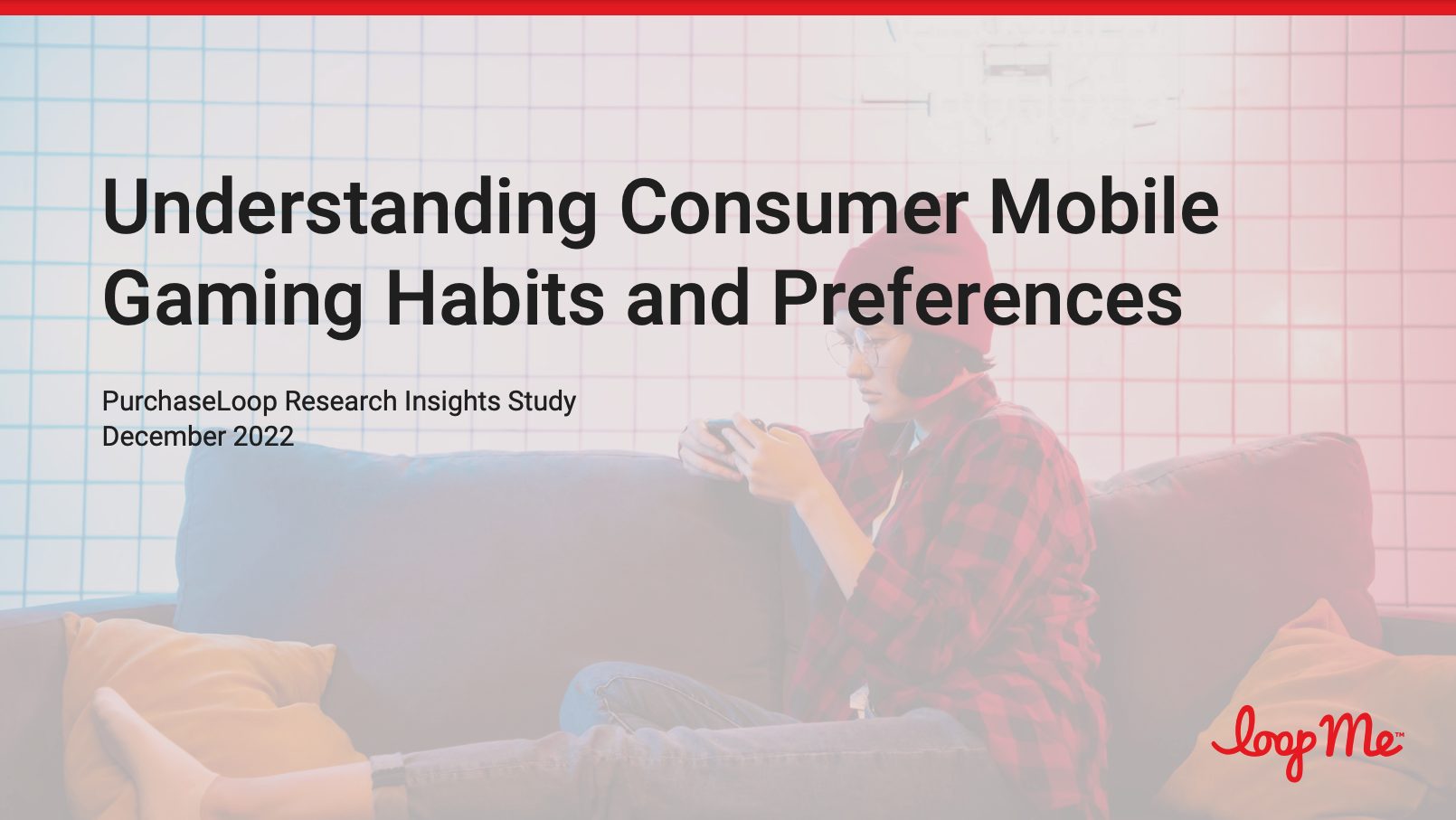 PurchaseLoop
This research was conducted using LoopMe's award-winning PurchaseLoop survey technology
We explored two key areas to understand consumer sentiment when it comes to mobile gaming: attentiveness and frequency of playing games.